Visit to Valdez is not complete without kayaking experience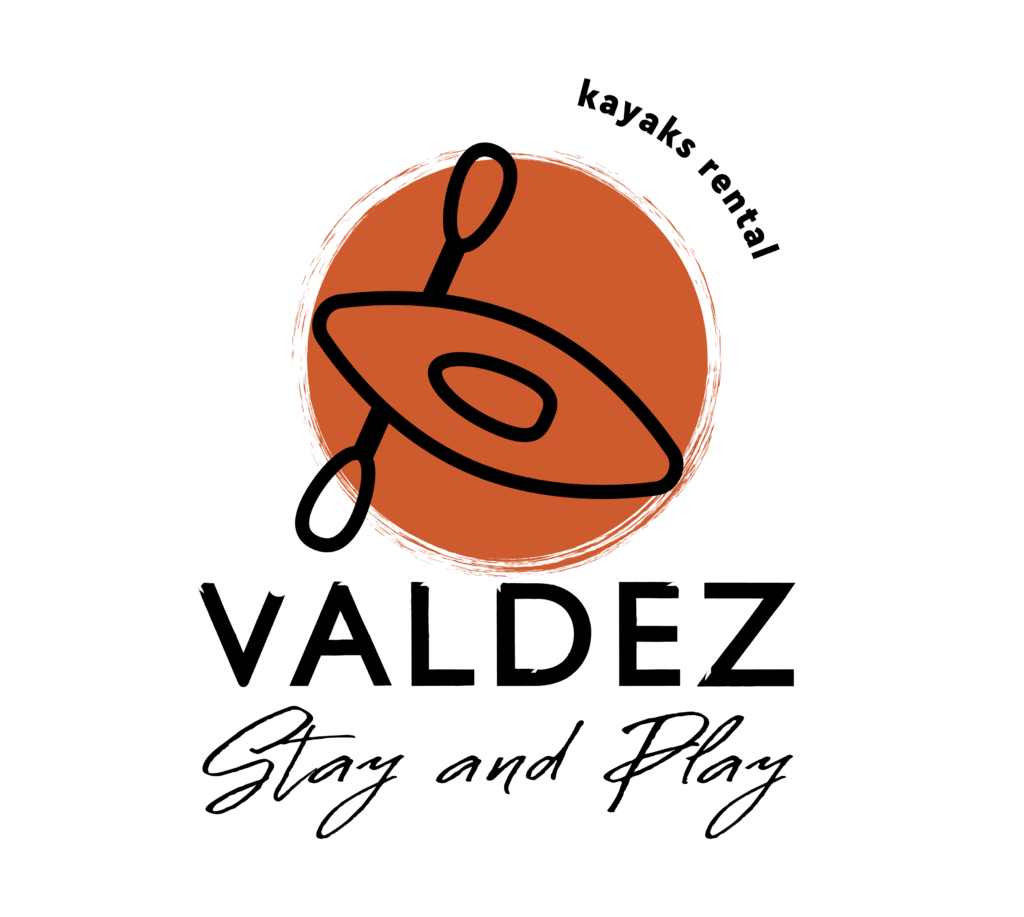 Let's make some memories!
Visit to Valdez is not complete without kayaking experience.
If you are looking to rent a kayak and explore on your own or searching for a small group guided tour with kayaks delivered to Robe Lake or Valdez Glacier Lake you came to the right place.
Let's make some memories:
Kayak alpine, scenic Robe Lake or paddle between icebergs at Valdez Glacier Lake

Take incredible photos your friends will be jealous of

Spot some wildlife
Kayaking adventure made easy:
Choose between alpine or glacier lake

Have the kayaks, paddles and PFDs delivered

Learn how to navigate and safety explore our lakes
Take yourself on a kayaking adventure exploring the local "iceberg garden", taking a closer look at the floating bergs, surrounding majestic mountains, tranquil waterfalls and rushing streams. An incredible paddle with unforgettable views and instaworthy photos to share.
This rental is best suited for experienced kayakers or canoeists, who have always dreamed of doing a little bit of kayaking on their own to immerse themselves in the wild Alaskan scenery with a pinch of adventure navigating the iceberg maze.
Whether you are an experience kayaker or complete beginner you will undoubtly enjoy paddling Robe Lake. This trip is well suited for families, couples or individuals who want to kayak on their own in a safe paddling environment.
Take yourself on a kayaking adventure exploring local alpine lake surrounded by majestic mountains with glaciers nestled between peaks and spectacular reflections of the mountains in the flat lake water. Slow pace paddle with unforgettable views and instaworthy photos to share. 
What our customers are saying...
Magdalena took us on a tour of the glacier lake in kayaks and it was magical. She knew where all the prettiest icebergs were and was very informative and kind. The photos she took of us were amazing. Magdalena was the best! We had a great time and she was very chill to hang out with.
Amazing place to stay. Highly recommenced. Place was nice and cozy. Hosts were kind enough to accommodate our last minute kayaking requests.
We had a chance to rent kayaks from Valdez Stay and Play the end of July. I couldn't ask for a better experience working with the owners. They really cared about making sure we had the best time we could. They even reached out to see if we could arrive early to make sure we had the right kayak and equipment for our two little girls. We have a toddler that is 21 lbs and they went above and beyond to figure out a life jacket that would work for her so she would be safe. They also made sure we had a kayak they could comfortably sit it and not want to jump out into the glacier water during the 3 hour rental. I noticed the had so many kayaks to choose from as well, so no matter what you want, they will have it. There is so much to explore in the Valdez glacier lake and the owners are great about laying out a path so you can easily see all there is. Kayaking through the ice caves was amazing and definitely something everyone should do if they are in Valdez, and should definitely do it through Valdez Stay and Play! I can't say enough about how great this company is.
Antoni Narożny
2022-08-04
The house was incredibly decorated and even tho it is extremely tiny I felt like the space was managed as best as it could have been. As it is tiny it is harder to eat dinner since a proper table cannot fit
1000% positive experience all around! Would definitely rent again!
Totally accommodated us when we rented a kayak at the last minute. Had a great day at the glacier lake.
We stayed in Magdalenas and Jims place for a couple of days and it was amazing! We had such a great time kayaking and e-biking. Magdalena is the best guide in town! She showed us around and we really felt like locals! Kayaks were very comfortable and the e-bikes like brand new! I highly recommend this place! Thank you Valdez Stay and Play!
Kamila Urbaniak
2022-07-21
Extraordinary experience! If you want to discover glaciers and feel like a local - you have to do the kayaking with Magdalena! She will show you around and explain how everything works here 🙂 you can learn a lot about Alaska and visit places which are totally hidden gems!
Best service and very helpful staff! The E-bikes is a great experience! When in Valdez this is the company to use for your activities.
My son and I had a most memorable afternoon! Fat bikes up to the glacier, then a tour of the city ending at the brewery! Business owners are the sweetest most thoughtful couple you'll ever meet!
Sign up for our blog to stay up to date with everything!
Don't leave Valdez without unforgettable memories, instaworth photos and feeling like you spend every moment of your vacation exploring like a local.
Book your stay, kayak trip or e-bike adventure today!
Feel free to contact us if you have any questions!